Sustainability | Environment
We embrace our responsibility to protect our environment
Our commitments
At CPL, we're taking action.
Our sustainability efforts are embedded throughout our strategy. We're continuously implementing ambitious objectives – all aimed at minimising our environmental impact. We've assessed our activities worldwide, to help us identify further opportunities.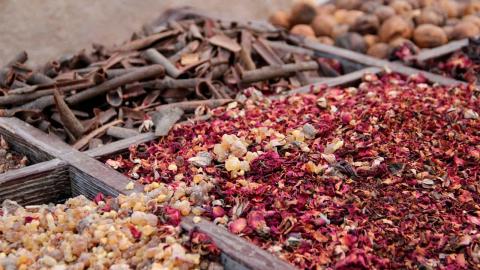 ---
Energy efficiency is vital to our commitment to sustainable business. Our strategy focuses on minimising energy use and increasing the amount of renewable energy we purchase and produce ourselves, leading to a reduced environmental impact and operating costs.
Our manufacturing sites are our highest users of energy, which is why we're investing in energy-saving and renewable energy generation technologies, like LED lighting and solar power.

---
Water scarcity is becoming an increasingly important issue as the global demand grows, resulting in a risk to local communities and to business growth. We're working on a water management strategy that addresses these concerns.
As part of this, we're exploring operational efficiencies, water-saving technologies and initiatives - like rainwater harvesting - to recycle and reuse water.

---
Eliminating waste is our ultimate goal. Through operational efficiencies, we can reduce the amount of waste we produce – recycling where possible to decrease landfill disposal, and incinerating for energy recapture and recovery where recycling isn't possible.
A circular economy is vital for waste management. Ultimately, we need to replace the "take-make-dispose" economy with one that is restorative and regenerative. We have a goal of sending zero waste to landfill by 2030, to benefit our company, society and the environment. We also encourage employees to reduce waste at work and home wherever possible.

---
Environment case studies
One of our values at CPL Aromas is to do good through our work and contribute to the wellbeing of society. With open communication we want to share the work we are doing to act responsibly and protect our environment.