Our innovations | EcoBoost

EcoBoost

Sustainable value without compromising on performance

Watch EcoBoost video
At CPL Aromas we're inspired by the stunning fragrances found in nature. Through innovative and scientific thinking, we have developed EcoBoost, a unique fragrance concentration technology.
---
EcoBoost uses just 10% of the normal fragrance dosage with no compromise in strength or quality. Through this groundbreaking technology, clients across the fine fragrance, personal care and household fragrance markets worldwide are able to create enticing fragrances while drastically reducing their packaging, transport, energy and disposal costs.
Companies across the globe are recognising the power of EcoBoost to enable them to meet and exceed their sustainability goals while answering consumer demands for quality, innovation and performance.
We have already developed thousands of EcoBoost fragrances, both in response to client needs, and to reflect wider trends within the market. We continue to work with clients to answer their challenges and break new ground in the evolution of fragrance.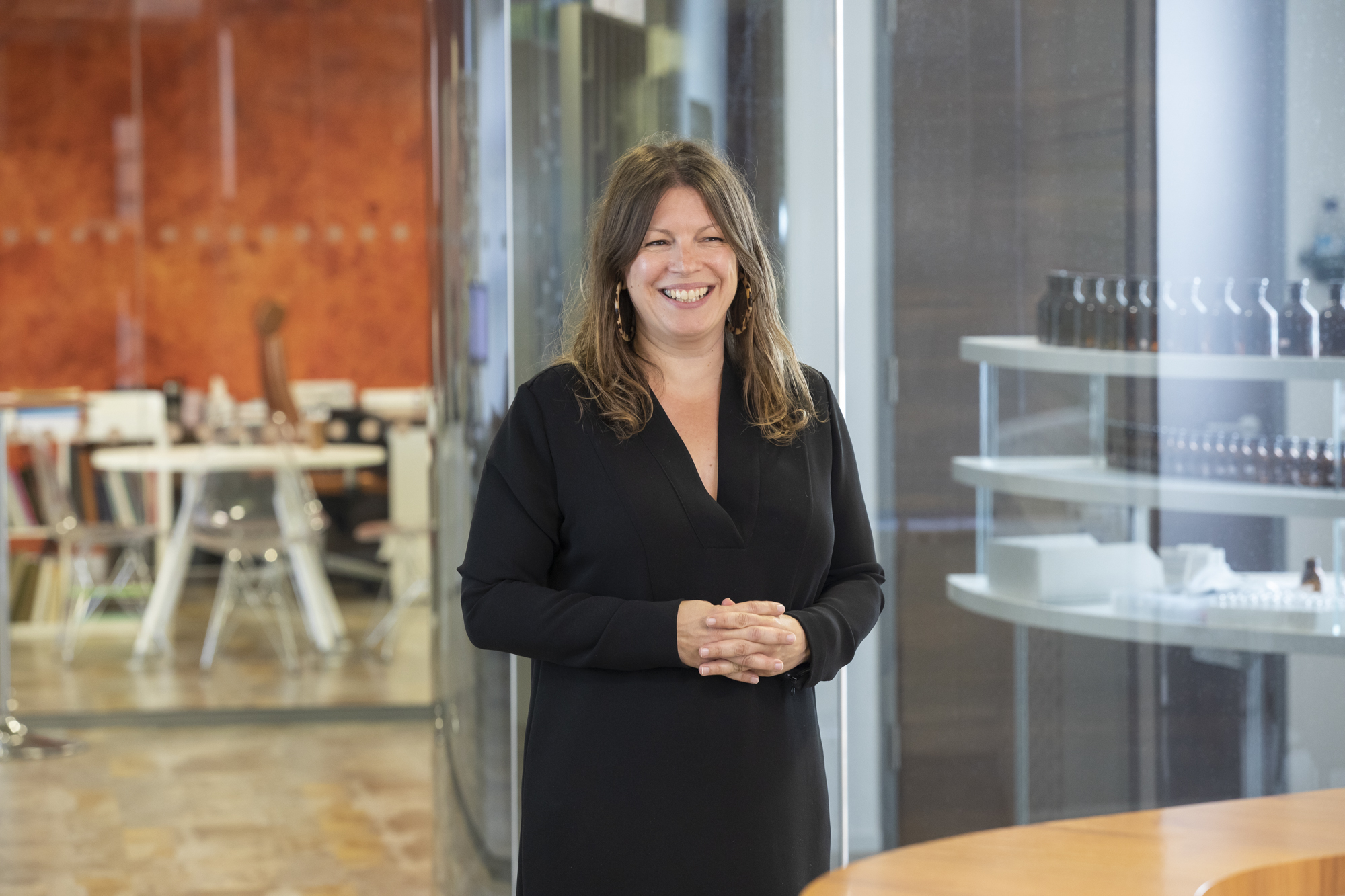 EcoBoost will fundamentally shift the way fragranced products are developed and made, to truly support a more sustainable future for everyone.

- Perfumer, Angela Stavrevska
View our Creative Talent
---
It reduces energy used in manufacturing
It reduces packaging, transport and disposal costs
It enhances value for money
It reduces the need for for onerous on-pack labelling
It elevates your product's eco-credentials
It improves your product stability and compatibility with base
It improves the fragrance solubility

---
EcoBoost works right out of the box by allowing your team to create impactful fragrances for diverse applications at 10 times less dosage than a standard fragrance.
This often leads to fewer raw materials in EcoBoost fragrances and shorter formulas – less processing required, less unnecessary ingredients, less sourcing requirements of materials, and less labelling.
We test every EcoBoost creation to ensure it passes our stringent performance criteria.

---
EcoBoost works well across the wide range of product applications, creating impactful home fragrance and personal care products in particular.
EcoBoost not only delivers on 10 times less dosage, but the nature of EcoBoost also means that one fragrance will work perfectly across all product types.
The benefits of EcoBoost make it a great sustainable option for your fragrance products, and this pioneering technology can be used in conjunction with all our other technologies and trend sets – giving you a solution to your sustainability goals.
---
At CPL Aromas we have been working hard to extend the offering of our sustainable technology, EcoBoost. After months of research, we did just that with the new EcoBoost Plus. As part of the EcoBoost range, the EcoBoost Plus fragrances are designed to be used at a level twenty times lower than a conventional fragrance.
This allows for most labelling to be unnecessary, reducing complexity and bureaucracy as well as delivering an even greater saving on emissions and packaging.
As with EcoBoost, this reduces your Scope 3 emissions, helping your product offering be more sustainable.
With EcoBoost Plus, you get all the benefits of EcoBoost, but amplified.
Let's keep collaborating to develop applications and products which perform beautifully and are good for the planet. Let's create together.
---
A growing movement to solid bases is happening. They present a unique combination of convenience and sustainability. It is in our customers' interest, therefore, to grow this market.

Our EcoBoost technology is the right technology with which to explore solid bases for your applications. Its higher concentration delivers the same fragrance impact with up to one tenth of the volume – with positive ecological consequences in usage per application, but also in its reduction of packaging and transport.

EcoBoost for Solid Bases allows the application to reduce its water percentage, it reduces labels and it improves fragrance perception.
---
A conclusion to a study in 2021 confirmed that using an EcoBoost fragrance saves on average 90% of C02 emissions, compared to a standard fragrance.
The study which collated information from different areas of the process, such as manufacturing, packaging, shipping, use of water and disposal of waste, has confirmed the enormous drop in emissions when using EcoBoost.
"We are delighted to have confirmed with a real-case study that EcoBoost has such a significant impact in the reduction of our customers' carbon footprint", said Charlotte Purcell, Group Technical Director at CPL Aromas. "We have included many data points across our chain and the benefits are clear: EcoBoost fragrances will reduce our customers emissions by an average of 90%".
---
EcoBoost
Get in touch with your local CPL representative to see how EcoBoost can work for you and your products.