Sustainability | Innovation
Innovation is a core focus of our business
Our commitments
We innovate to drive sustainable business.
This is achieved through creative thinking and innovative approaches towards company growth, as well as new technologies. Consumers are increasingly aware of climate change and resource depletion, and this trend guides our innovation at CPL. We want to create fragrances that help our clients delight their customers, while also benefiting the environment and society.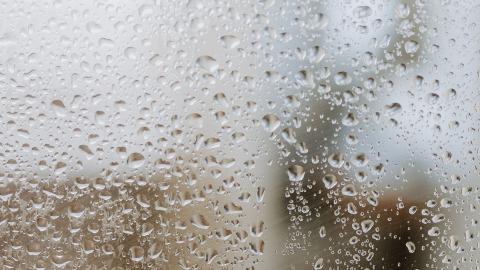 ---
This is essential to drive long-term, sustainable growth. We aim to create cutting edge, forward-thinking fragrance concepts and technologies that help drive our customers' business. This means using innovative approaches to explore and solve the ever-evolving challenges of fragrance development.
We invest heavily in our Research and Development teams and facilities, to help us drive fragrance innovation into the future. The innovations help us contribute to our sustainability strategy, as detailed below.

---
EcoBoost is our technology that saves on waste. It can create high impact fragrances at just 10% of the normal dosage, with no compromise in strength and quality.
This has a range of advantages:
It reduces packaging, transport, energy and disposal costs
It reduces the concentration in the formula helps reduce solubility issues
It uses 90% less fragrances helps our customers significantly reduce their costs
Its lower dosages are usually below the regulatory threshold, so they can help save on on-pack labelling
We're constantly innovating and have produced a range of trend sets which focus on sustainability. Explore them all here.
---
We ensure that our products are safe for people and the environment – every single fragrance goes through strict regulatory, quality, safety and environmental assessments. We develop our manufacturing process keeping the standards ISO9001, ISO14001 and OHSAS18001 in mind, including responsible handling of materials.
Providing safe products is crucial to our business, and we are committed to ensuring the compliance of our fragrances – and ensuring they're handled safely by customers.

---
One of our values is to operate in an honest and ethical way. Communication and transparency are two ways to shape that.
The first step towards improving our communication was creating our annual Sustainability Report – we have been publishing it since 2019. For more information and to request a previous copy, please email: sustainability@cplaromas.com
---
Our business is growing at a rapid rate, even in a challenging environment. Negotiating contracts and raw material availability is a priority to us, as well as navigating political uncertainty around Brexit.
In 2018 we acquired dM Fragrances, now trading as CPL Aromas Spain. This strategic acquisition has added a new manufacturing site to our company and helped us mitigate the consequences of Brexit.
We continue to invest in our facilities. Recent improvements include the introduction of automation into our Colombian and Spanish manufacturing sites, to enable more efficient production and increased capacity, and a new IT Centre of Excellence – to digitally transform and lead our business into the next phase of growth.
---
Innovation case studies
One of our values at CPL is Quality: to accept only the best in what we do and innovate constantly. We are always looking to innovate and create sustainable solutions to meet our customer demands while lowering our impact on the planet's resources.