Featured | 10 May 2023
Meet the perfumer: Dominique Preyssas
Careers in the perfumery industry can sometimes appear exclusive to others – with entry a secret passed down through family ties and generations of experience.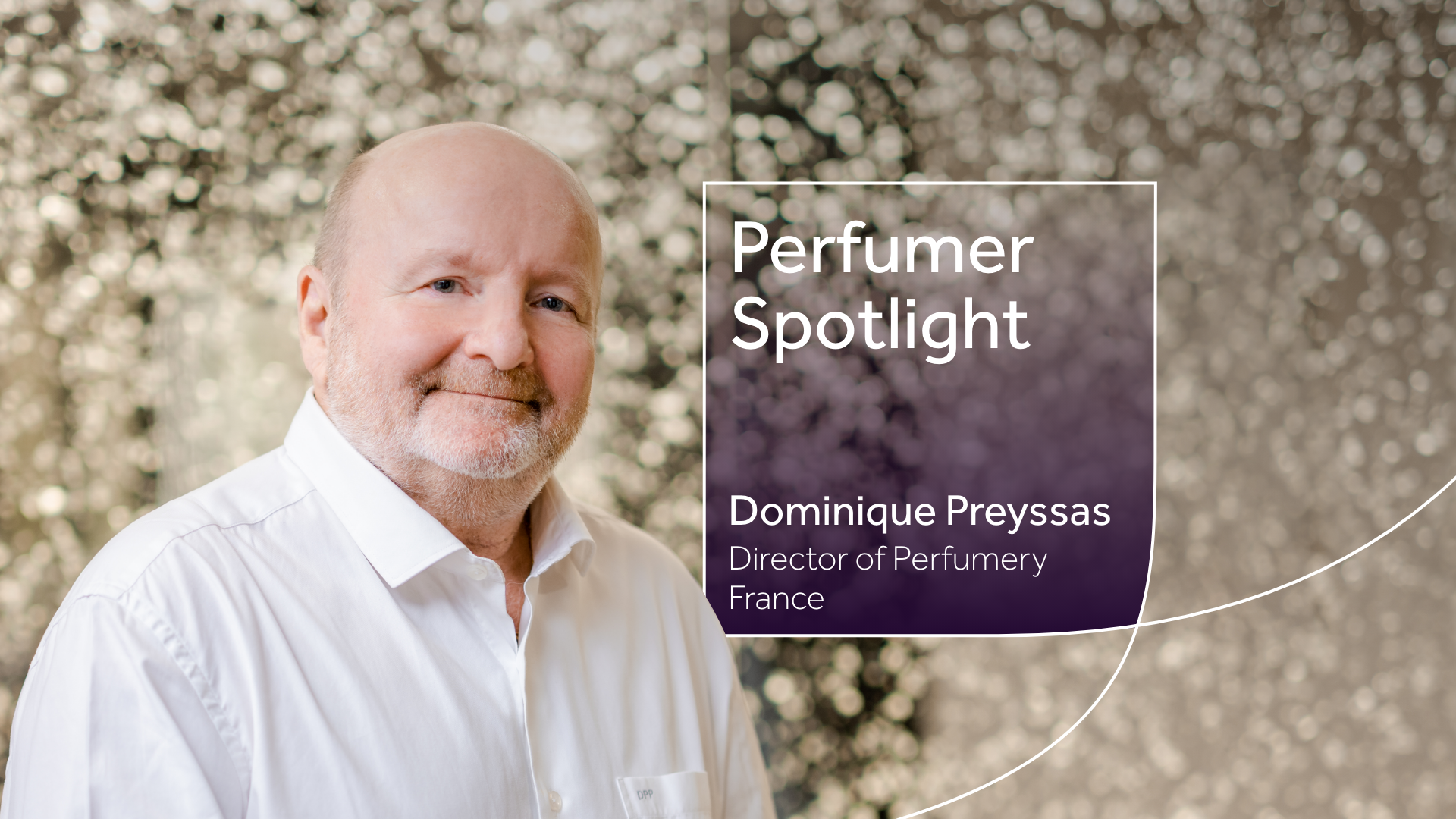 But for Dominique Preyssas, Senior Perfumer and CPL Aromas' Director of Perfumery France, a prolific career in fine fragrance came as a surprise to his family of scientists. However, it was the combination of science and creativity Dominique discovered in perfumery that suited him perfectly, and has led to nearly two decades working with us.
We spoke with Dominique to discover how his career began.
How did you begin your career in perfumery?
I've always loved fragrance, but my family are all doctors or engineers. I didn't want to do either, so I studied chemistry then went to the newly-created Versailles perfumery school, ISIPCA. My family all thought I was crazy!
What's your favourite stage of fragrance creation?
I love every part of the process! The scientist in me loves the challenge of formulating and finding the right materials, while the aesthete in me loves the pure beauty of smelling creations.
It's satisfying to build a relationship with clients: getting to understand their brands, markets and personal preferences, and seeing their satisfaction as a final project is launched.
What advice would you give to a junior perfumer or someone aspiring to enter the industry?
Patience and commitment are key. This is not a 9-to-5 job. Our minds are constantly thinking about the next fragrance, and it takes years of work to build a career – we don't suddenly graduate and become a perfumer. The more experience we get, the better and faster we become.
It's very important that we learn to accept feedback even when we don't agree, because our fragrances are nearly always created for others who have their own idea of how it should be.
We should also defend our ideas when we truly believe in them. Some of the most successful, ground-breaking perfumes on the market wouldn't be here if the perfumer hadn't stood up for them!
What ingredients do you enjoy working with most?
I love working with next-generation chemicals, like ambrocenide and norlimbanol dextro. They're extremely powerful, long-lasting and can be used pure or diluted, allowing all sorts of effects – from adding volume and strength to the whole composition, to giving a modern, dry woody signature.
Where do you look for inspiration when creating a scent?
I always find inspiration where I least expect it – usually when I'm looking to recharge my batteries and relax. I regularly play tennis and golf, and find that surprisingly many ideas will come to me while I'm doing so.
What is it about fine fragrance that captures your imagination?
Fine fragrance creation allows a perfumer the widest palette of ingredients and huge potential for creativity. There's a purity, because you don't have to work with product formulas that often have their own strange smells we need to cover.
How do you apply your own scents?
I like to get maximum effect so I double spray: first my whole torso and neck after showering and before dressing. Then, once dressed, an extra spray around the neck.
Find out more about our creative, talented perfumers and how they work.
Related blog posts