United Kingdom | Our Creative Talent
Tim Gage
Senior perfumer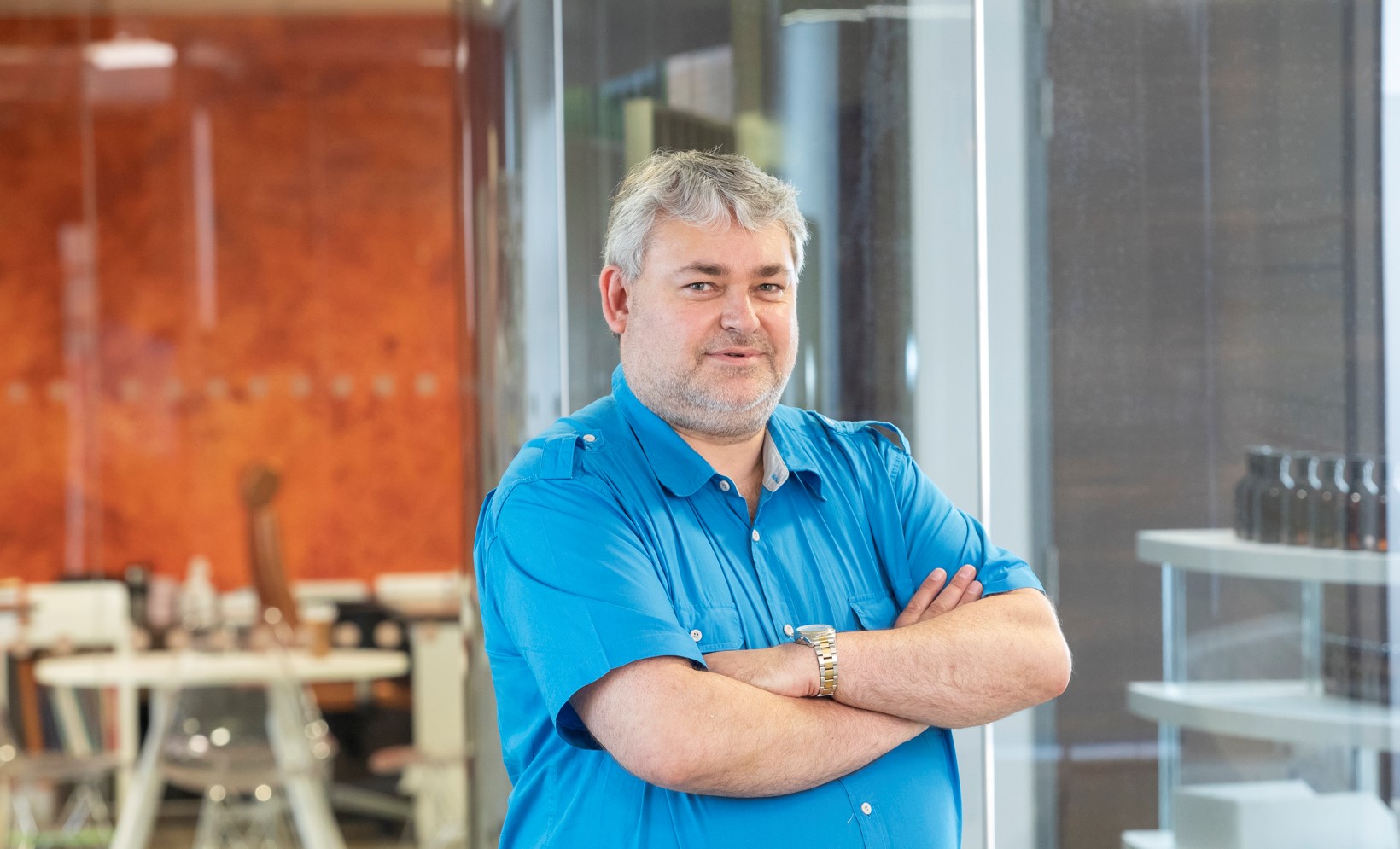 I find the infinite possible combinations of the, wonderful, materials available to us and how they blend and interact with each other fascinating. Experimentation and radical thinking can often provide exciting, sometimes unexpected results and the feeling of discovery and constantly learning is fantastic.
Tim joined CPL in august 2002, initially in the regulatory department, adding to his experience in quality control, formulation management, technical and creative perfumery.
---
Having moved into the perfumery department in 2008, Tim enjoys creativity, the challenge of working with difficult bases and involvement with the specialist natural raw material team.
When it comes to ingredients, Tim has a favourite for every day of the week, one being Kashmir Fusion, as it combines the richness of soft, comforting cashmeran with the power and vibrancy of amber extreme with some woodiness.
Outside of fragrance, Tim is a keen photographer and sees it as way to provide inspiration, linking composing a scene to creating a fragrance. You'll often see his photography work dotted around the Innovation House office.
CPL: Are their processes of a project you enjoy the most?
T: A purely creative project where imagination and artistic flair can be let loose is the obvious answer, but technically challenging projects can be just as rewarding
CPL: What are your thoughts on sustainability and CPL's efforts?
T: We all need to do whatever we can to look after our planet and it's resources, CPL's sustainability program is incredibly important.